I can only come with solutions for Detroit. Last month I worked extremely hard with the animal control administrators of Detroit Animal Care + Control to agree upon an MOU (Memorandum of Understanding) that allows Detroit Dog Rescue to take dogs directly off city trucks on scene or at an agreed upon location before they enter the DACC building. We will be holding them as property of Detroit through any legal hold periods at no cost to the city.
This allows for expedited care and a chance for the dogs to come to DDR before catching pneumonia or respiratory illnesses. So far, the administration has been diligent and appreciative of this program. I've been told by officials that they are scouting new buildings, but as we all know, that won't happen tomorrow, it will take time and I plan to offer assistance and follow up any way I can. For my team, and the city, this was the next best option to save lives. I could only come with solutions right now. This will serve as a pilot program and hopefully grow.
I'm incredibly grateful for the opportunity to save these dogs. It does mean I agree to dogs sometimes unseen, without temperament testing or medical knowledge, and I agree to answer the phone at all hours, but I will do whatever it takes to help them.
These are a few of the dogs we've taken in. Mange, wounds, orthopedic issues. I'm still in contact with a special animal care staff member who keeps me updated regularly on their needs and we try to help the best we can. My personal hope is that in the future she will become Detroit's Live Release Coordinator.
In the meantime, this program means more care bills at no cost to the city or the residents. I spend every ounce of my free time trying to think of solutions for Detroit's animals. I'm so very tired after 10 years of back and forth, but there is no quitting, ever.
If you can help, please, please make a tax-deductible donation by going to
DetroitDogRescue.com/donate
Every amount counts and from the bottom of my heart, thank you. I promise we will never quit.
If any rescues want to help by taking adult medium to large dogs, I can transfer you healthy dogs. The more dogs we move, the more we can rescue. Detroit needs help right now. If you're a rescue admin you can email me at Kristina@DetroitDogRescue.com
Kristina Rinaldi
Executive Director
Detroit Dog Rescue
DetroitDogRescue.com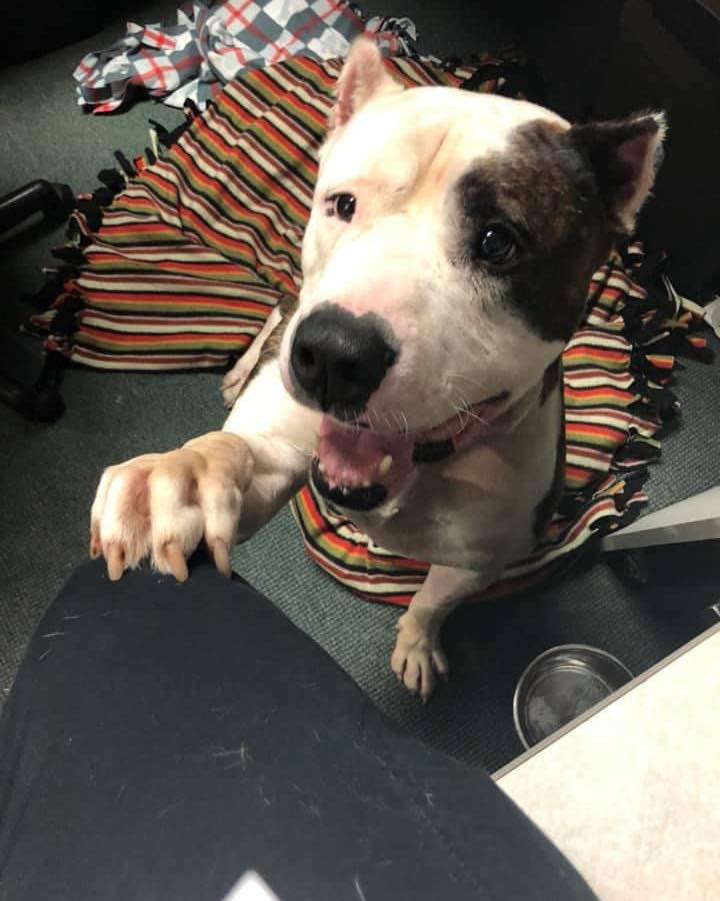 Want to help make a difference?
Your donation is vital to our mission to sustain the first no-kill shelter in the City of Detroit and aid in the rescue, rehabilitation and rehoming of the abused, abandoned and homeless dogs.
Make your gift go further with a monthly recurring donation by following the link below.
Donate