Detroit Dog Rescue's Story
Detroit Dog Rescue (DDR) was founded in February 2011, after the City of Detroit refused to allow access to a network television series that would have documented the lives of stray dogs trying to survive in an abandoned urban environment. There is a stray dog epidemic in the city, especially in the neighborhoods, just as there is in many cities across the United States that have had to deal with economic decline, dwindling populations and abandoned buildings. If other animal lovers around the world could see what we see on the streets of Detroit every day, we know that they would help us make a difference in this city, one dog at a time.
Detroit Dog Rescue helps between 80 to 120 dogs at any given time. On May 1, 2014, Detroit Dog Rescue opened the first no kill shelter in the City of Detroit. Our rescue is known for taking animals in trouble that most regard as unadoptable and investing the time and training needed to rehabilitate and re-home these dogs.
In June 2015, Mayor Mike Duggan met with our Executive Director, Kristina Millman-Rinaldi, to assemble an animal welfare reform committee for the City of Detroit. Detroit Dog Rescue's efforts at a municipal level still have lasting effects today and Kristina has remained an animal advocate and advisor to multiple cities, states and organizations.
On October 20, 2015, history was made for DDR and the City of Detroit. For the first time, a transfer agreement between rescues and the city came into fruition. Under this agreement, Detroit Dog Rescue transferred the first dogs from Detroit Animal Control.
Detroit Dog Rescue is a 501(c)(3) non-profit organization and licensed by the Michigan Department of Agriculture. DDR has been chosen as a trusted charity and featured in several publications including Hour Detroit, Detroit Free Press, The Detroit News, The Oakland Press, The Detroit Jewish News, New York Times, The Washington Post, Huffington Post, Bloomberg, NPR, MSNBC, Animal Planet, Rolling Stone Magazine, and Rachel Ray Magazine. DDR holds a Platinum Award of Transparency through GuideStar.
2011
Detroit Dog Rescue is founded
2014
DDR opens the first no-kill shelter in the City of Detroit
2015
DDR helps to assemble an animal welfare reform committee for the City of Detroit
2015
DDR becomes the first shelter to complete a transfer agreement with the City of Detroit
2018
DDR is gifted the Westcott Veterinary Hospital and begins a $2 million campaign to rehabilitate the facility which was built in 1962
Learn about our new building
2021
DDR marks 10 year anniversary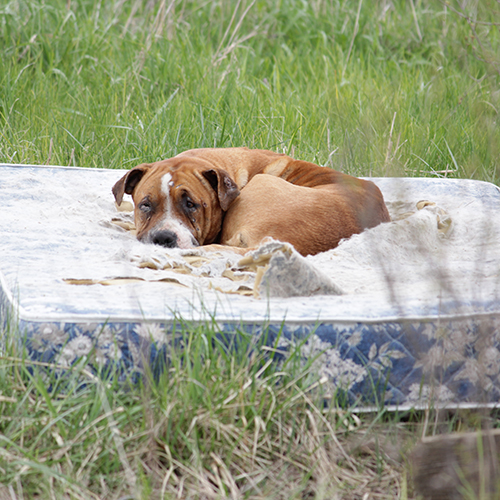 Detroit's First No-Kill Shelter
Detroit Dog Rescue is focused on raising awareness for the plight of the forgotten, homeless and stray dogs of Detroit along with advocating for humane rescue alternatives such as no-kill sheltering, foster care and adoptions, pet identification and healthy pet population control through spay and neutering. Detroit Dog Rescue also specializes in community outreach, and we work closely with local, city and statewide organizations in order to educate and involve people in this cause. We also respond to calls to assist the Detroit Police Department, Highland Park Police Department, Hamtramck Police Department, Fire Departments, the City Administration, as well as hundreds of residents who have asked for our help.
Detroit Dog Rescue is a non-profit 501(c)3 organization. We are tax exempt for your generous donations. Our EIN is 27-5299891 for your tax purposes.