Meet Our Board of Directors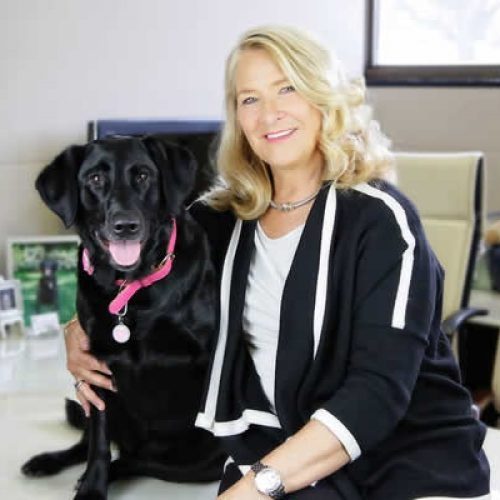 Janet Peppler is the owner of The Peppler Agency, an independent insurance agency located in Harper Woods, Michigan.
Janet Peppler is the owner of The Peppler Agency, an independent insurance agency located in Harper Woods, Michigan. Her experience with hands on daily business activity puts Ms Peppler in the productive role as President of Detroit Dog Rescue, given her knowledge of running a successful business and her compassion for dogs. The agency's mascot, "Miley" can be found at work on a daily basis.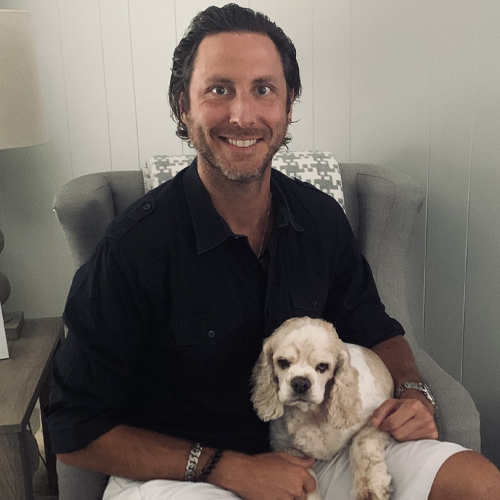 Joseph Fikany, Jr. of Grosse Pointe, MI is the Vice President of BeneFik Insurance Consultants, located in Saint Clair Shores, MI. He specializes in Employee Benefits, Executive Planning, and Personal Insurance. Prior to Joe's career in the insurance industry, he spent over a decade working in the music business in California. During his time in the entertainment industry, Fikany worked in musical performance, artist development, studio engineering, management, and music publishing. Joe is a father to 1 daughter, and has also inherited the role of "part time" babysitter to Sophie, the 8 year old Cocker Spaniel rescue.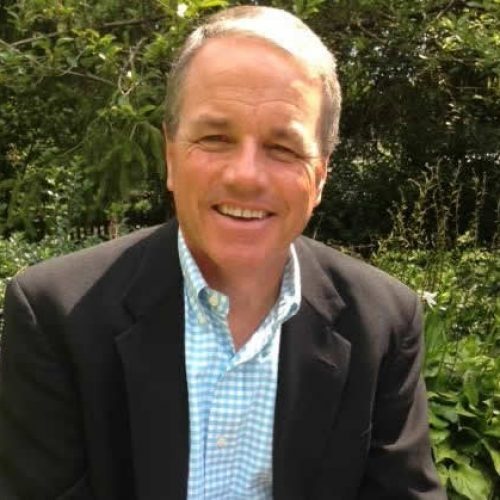 Jere L'Heureux worked at the original site of the new Detroit Dog Rescue facility when it was an Animal Hospital from the time he was in 6th grade until college at Michigan State. He is very excited to see the facility re-purposed from the Animal Hospital his father owned for 40 years into the most caring Dog Rescue in the country. Jere is the owner and President of Contract Options, Inc. Besides being an avid animal lover, Jere loves skiing both in the water and snow, Northern Michigan and the Michigan State Spartans. GO GREEN!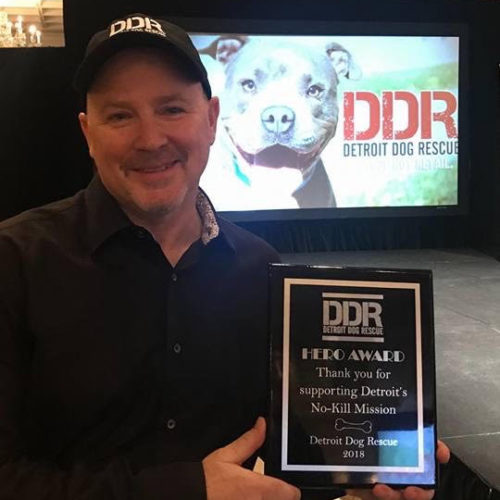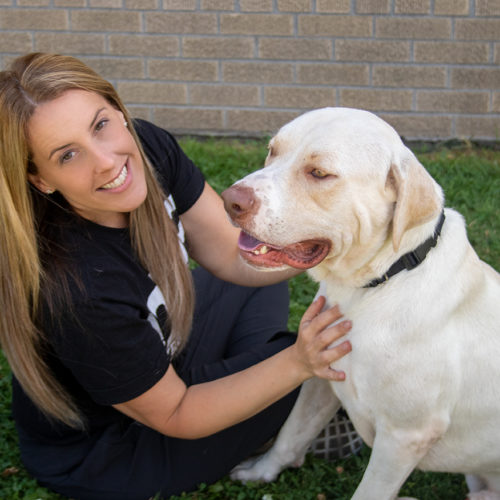 Kristina Millman-Rinaldi has been changing the face of animal welfare in Detroit for well over a decade. The nonprofit organization is Detroit's first and only no-kill shelter, which finds homes for neglected dogs and animals who are victims of violent crimes.
As Detroit Dog Rescue's Executive Director, Kristina worked closely with Detroit Mayor, Mike Duggan's administration to create Detroit's first animal welfare committee. This partnership resulted in new leadership and policies for the city's municipal animal shelter. Detroit now works harder to find alternatives to euthanasia due to overpopulation, while focusing on public safety. Kristina has been a part of several documentaries, news stories, and reality shows highlighting Detroit's stray dog epidemic and she has raised millions of dollars to fund initiatives that support animals, especially ones who are victims of violent crimes.
In the past, Kristina has been the recipient of the Mackinac Humanitarian Award, Beaumont Hospital's President Award for Community Giving, and has been named WDVD's "Woman of the Year" for her ability to create solutions in underserved communities.