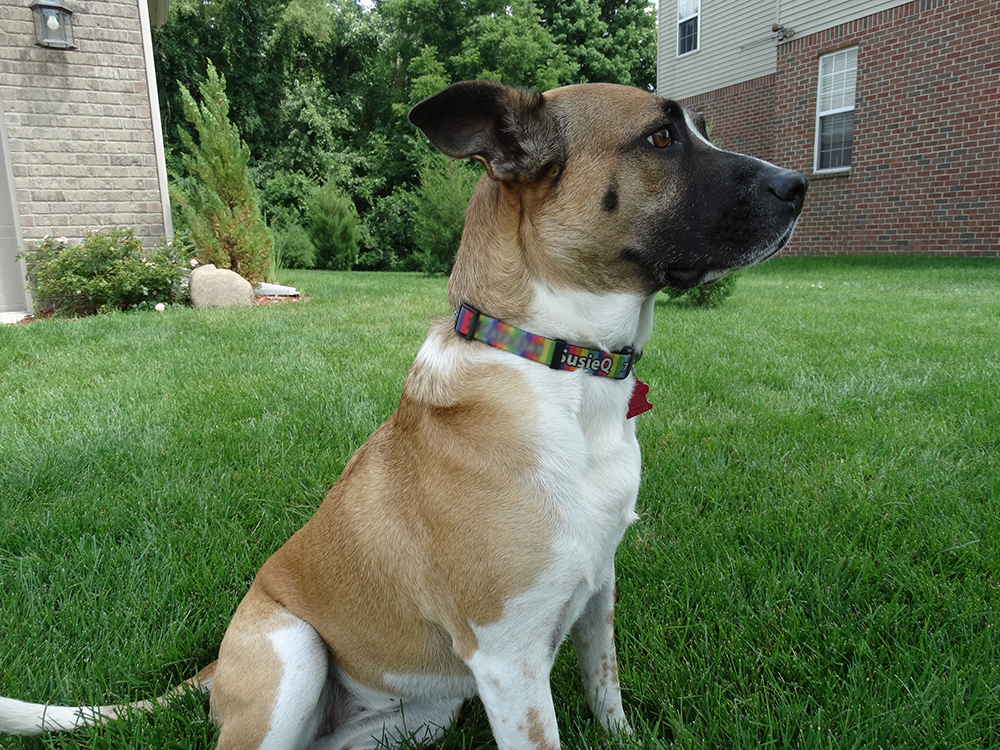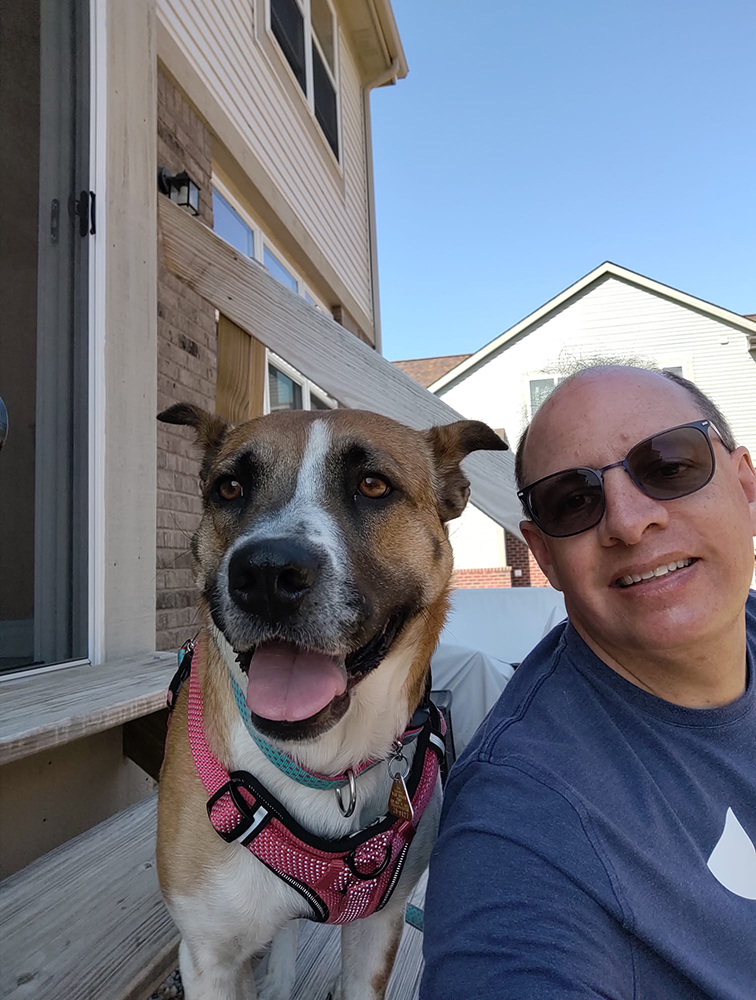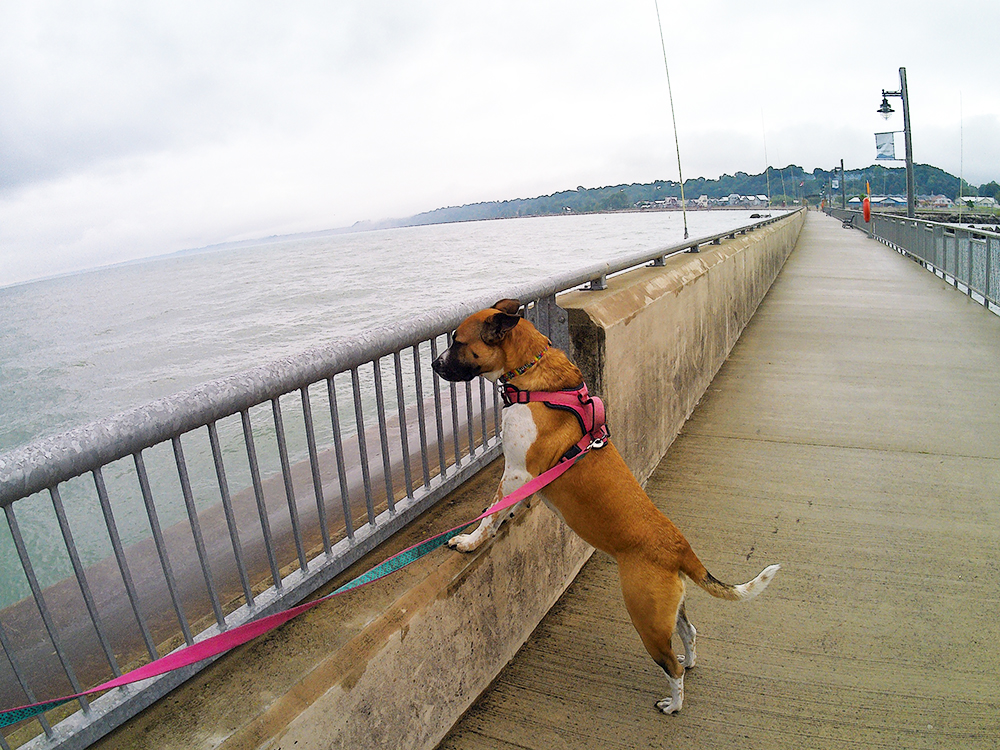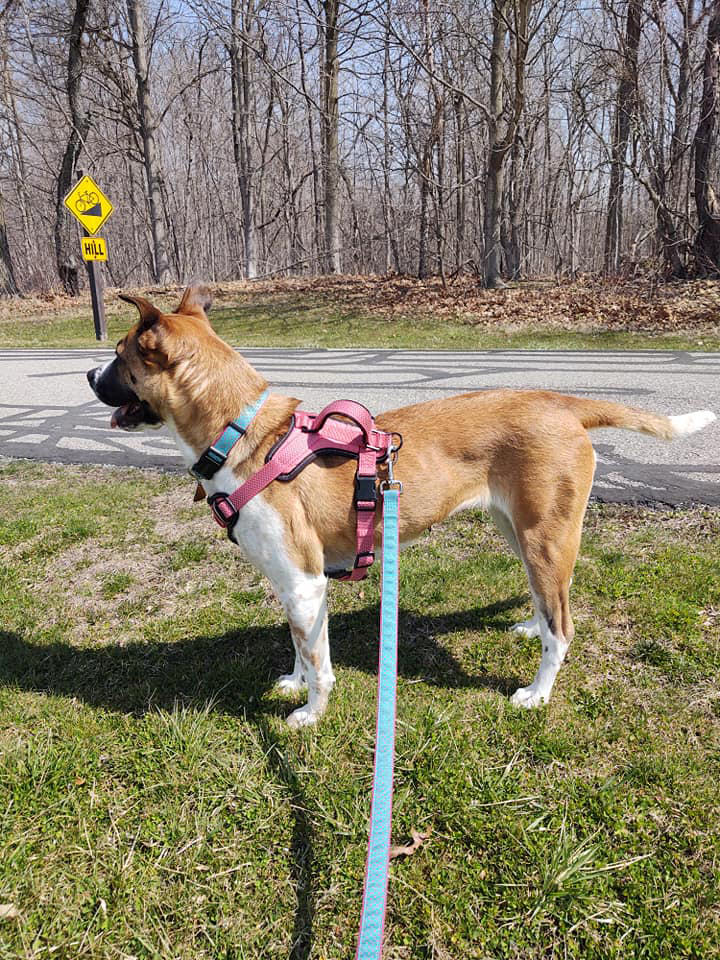 Sue (Susie Q) was rescued in 2021. After spending a month at our shelter, she found her forever home and has been living her best life ever since!
In February 2021, I adopted a rescue dog from Detroit Dog Rescue you called her Sweet Sue and identified her as a female shepard lab mix. I now call her SusieQ and turns out she is 37% pit bull, 27% staffordshire terrier and a mix of 7 other breeds.

She is the first dog I have owned myself and I cannot figure out how I survived without her. SusieQ is a wonderful dog, all my friends and neighbors love her.

I wanted to thank you for everything you did for her when you had her and whatever means or reason she ended up here with you in Michigan (She came from a humane society in Arkansas) I do not know, but I am glad she did. I was saddened yesterday to find out that the shelter she came from has been closed and the owner charged with over 200 counts of animal cruelty and abuse late last year.

I am really enjoying giving her the best life that a dog could ask for. She has been to Canada several times, she has almost gotten over her dog aggressions (she loves when we go for walks with other dogs in the area and she is best friends with my sister's Blue Heeler).

Thank you again for what you did for her and what you have done for all the animals that have, for one reason or another, entered your facility. I hope every dog can be adopted and can have the chance to Go Be Great!! Please do not think the work you do goes un-noticed….my dog #SusieQTheRescueDog means everything to me and it is because of the work everyone has done at DDR.
Want to help make a difference?
Your donation is vital to our mission to sustain the first no-kill shelter in the City of Detroit and aid in the rescue, rehabilitation and rehoming of the abused, abandoned and homeless dogs.
Make your gift go further with a monthly recurring donation by following the link below.
Donate