Another dog tied to our fence…
While we're happy this guy is with us at the shelter, we have a major problem: we are running out of space. Dogs have been tied to our door, our fence, dropped at our new location, and everywhere else, and the temperatures have been dangerously hot.
We're seeing the same thing we saw in 2011. Inflation, rising food and gas costs, higher rates of evictions, are all leaving residents desperate for help. When residents show up to Detroit Animal Care with a stray from their neighborhood, they're being told to fill out a form so the dog can be immediately euthanized due to lack of space at the municipal shelter.
This is all sad and disturbing, but this has been a problem in Detroit for decades and it doesn't seem to be getting fixed any time soon. So, that leaves Detroit Dog Rescue and other rescues to pick up the pieces of a dilapidated system.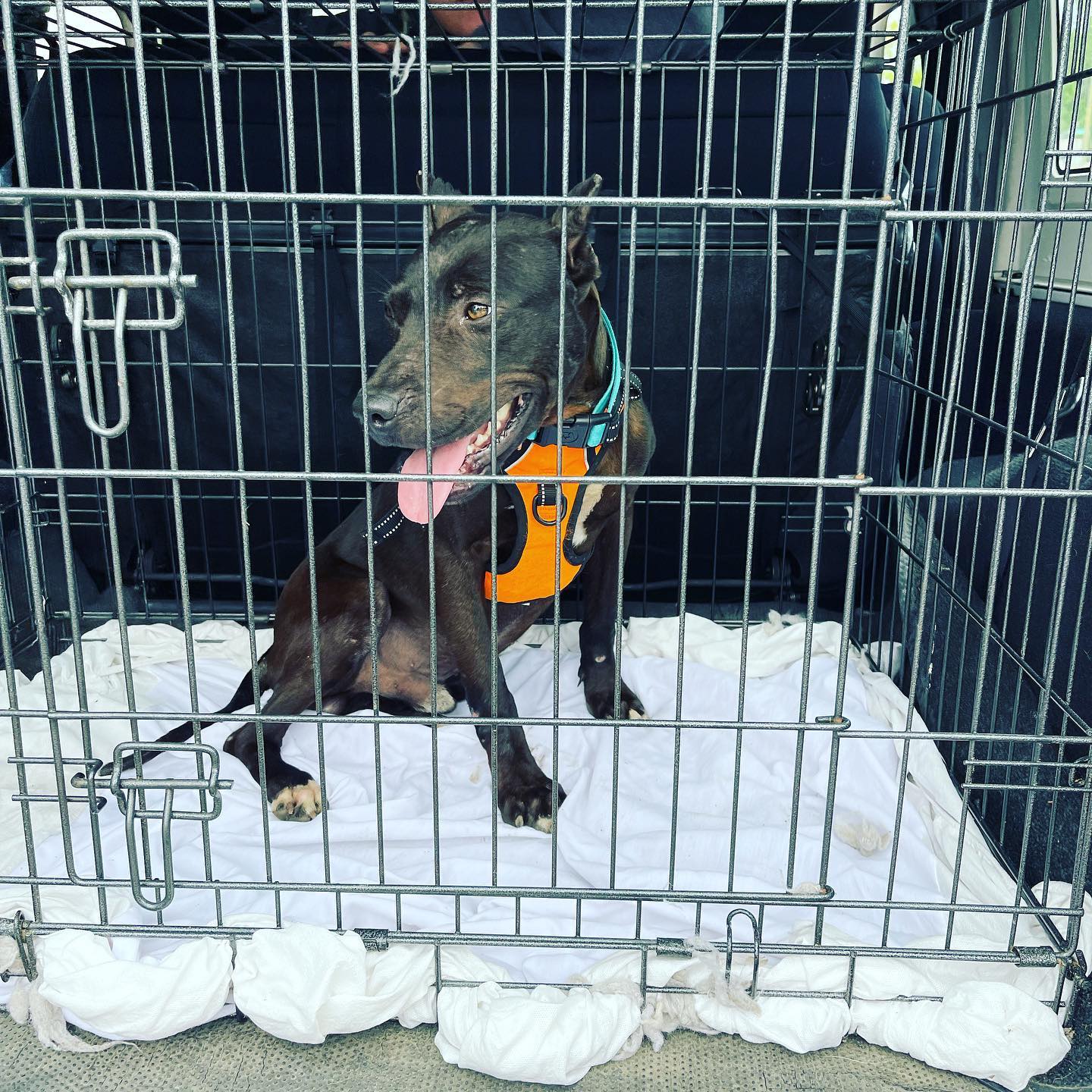 Dino was dropped off at our new shelter before it is even open on Detroit's northwest side.
We desperately NEED fosters. We need fosters for pit bulls.
Point. Blank. There is no other way to put it other than pit bull type adult dogs are crowding our population and it's so sad to see them continuously looked over, because we have some really good dogs.
If you can foster a pit bull, please fill out a foster form at DetroitDogRescue.com/foster
Become a Foster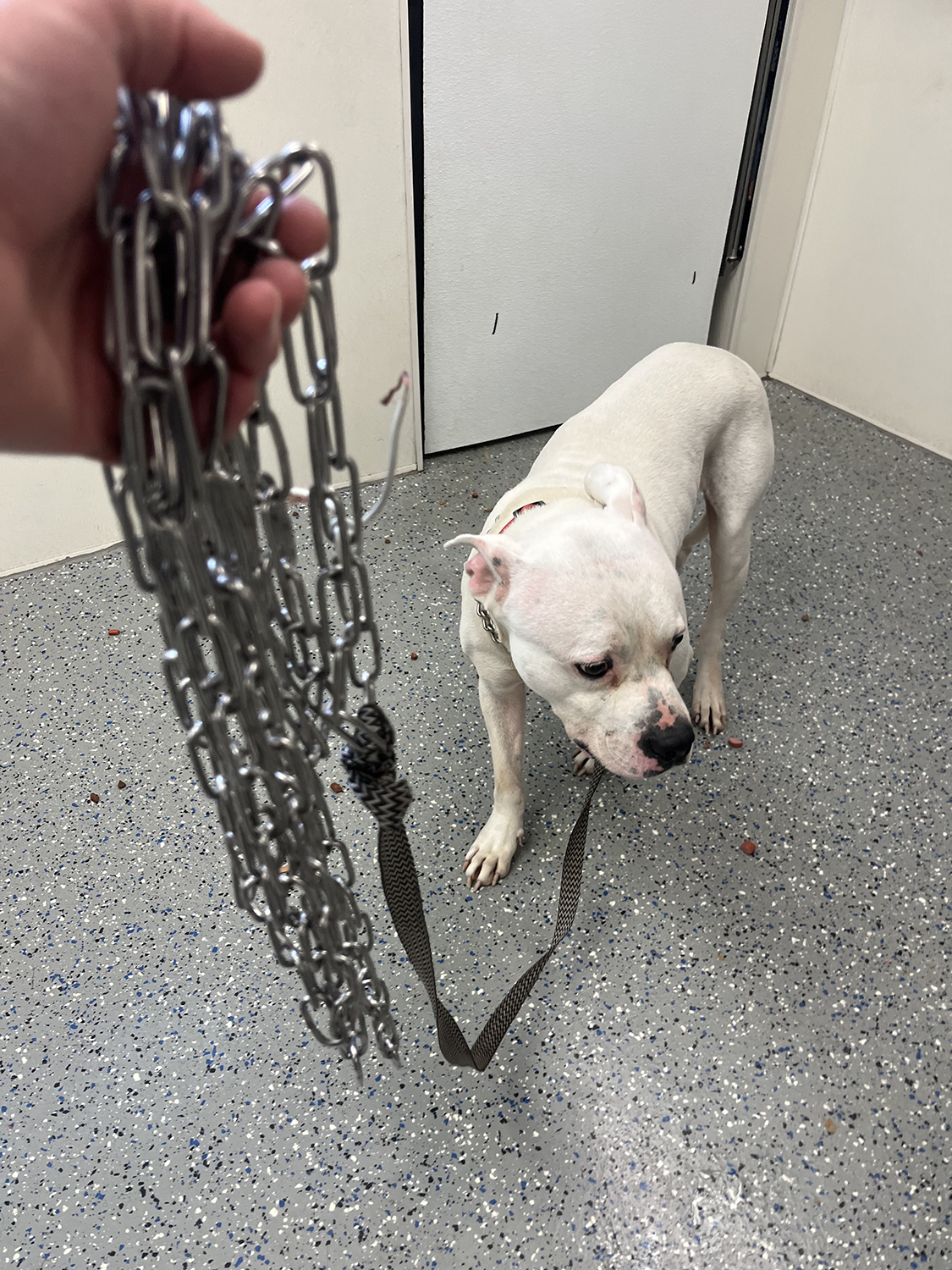 Hopper was chained to our shelter door, abandoned and scared.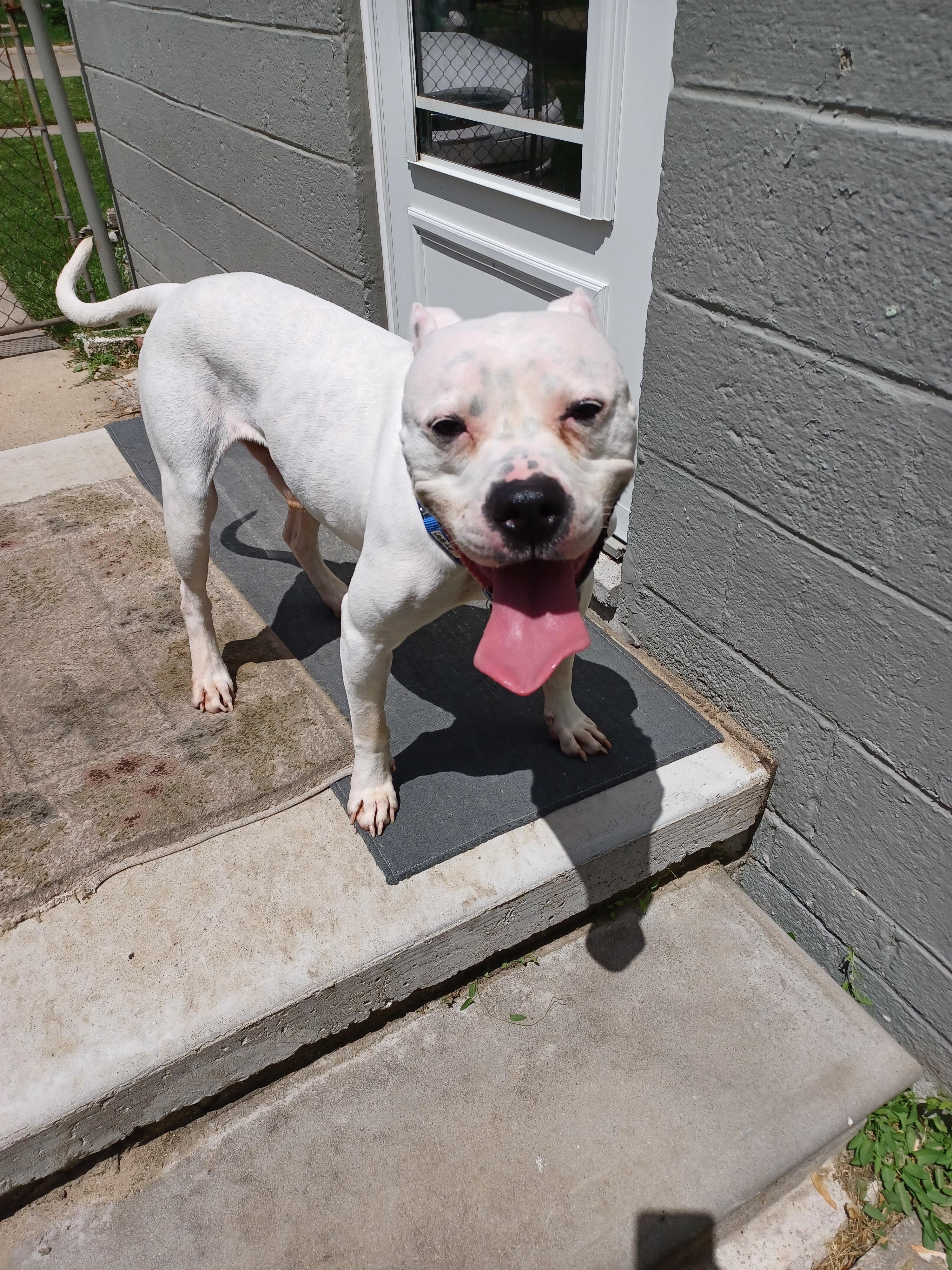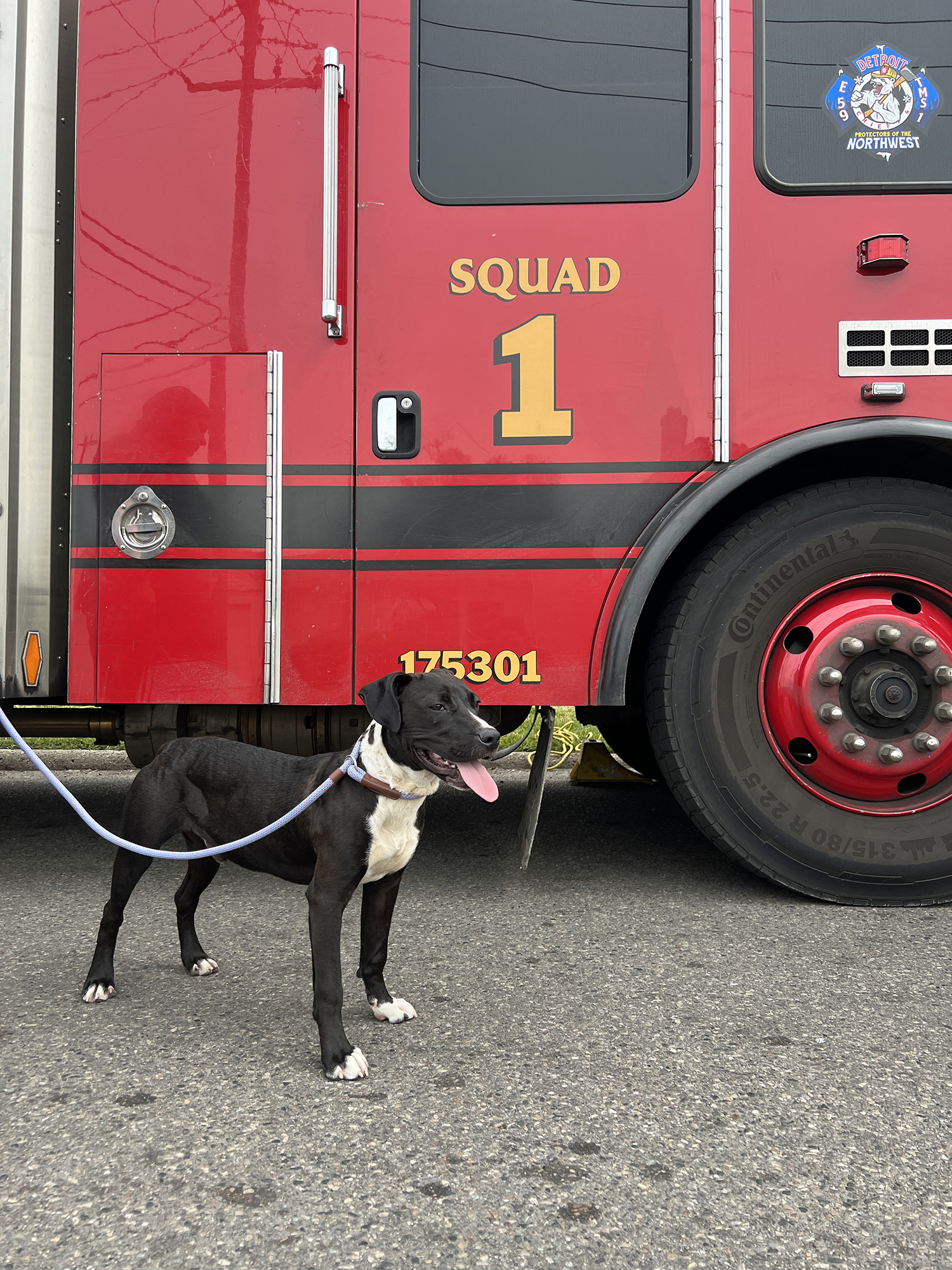 Stark was surrendered to a firehouse on Detroit's northwest side and firefighters found him tied to the fence.
Want to help make a difference?
Your donation is vital to our mission to sustain the first no-kill shelter in the City of Detroit and aid in the rescue, rehabilitation and rehoming of the abused, abandoned and homeless dogs.
Make your gift go further with a monthly recurring donation by following the link below.
Donate