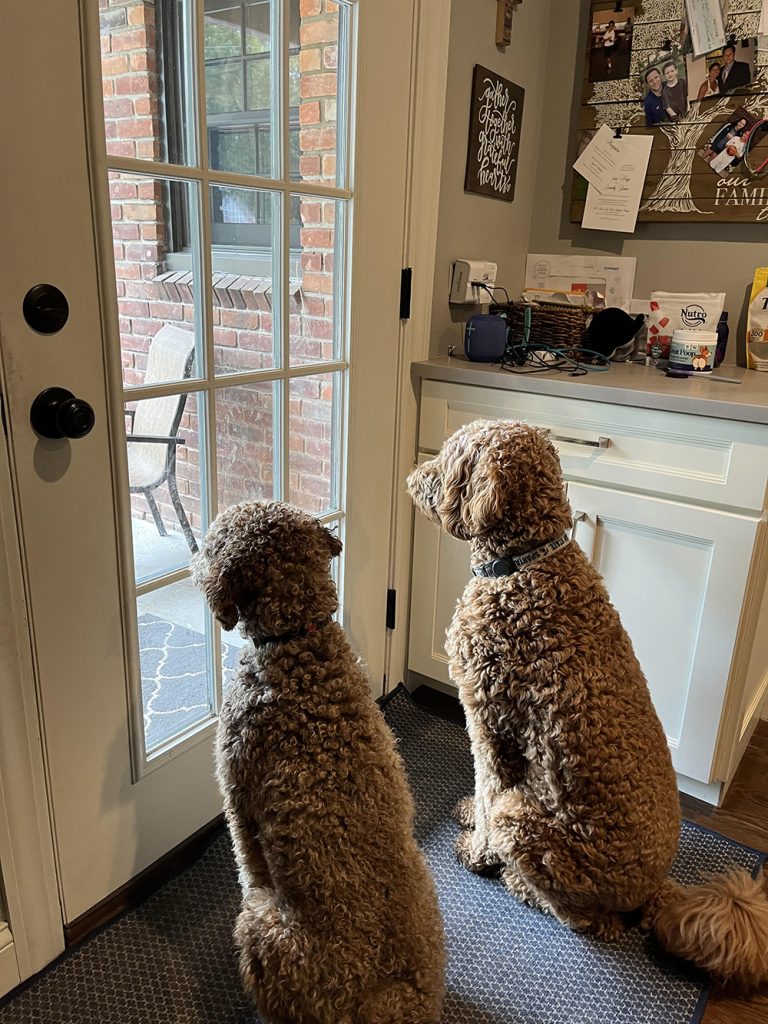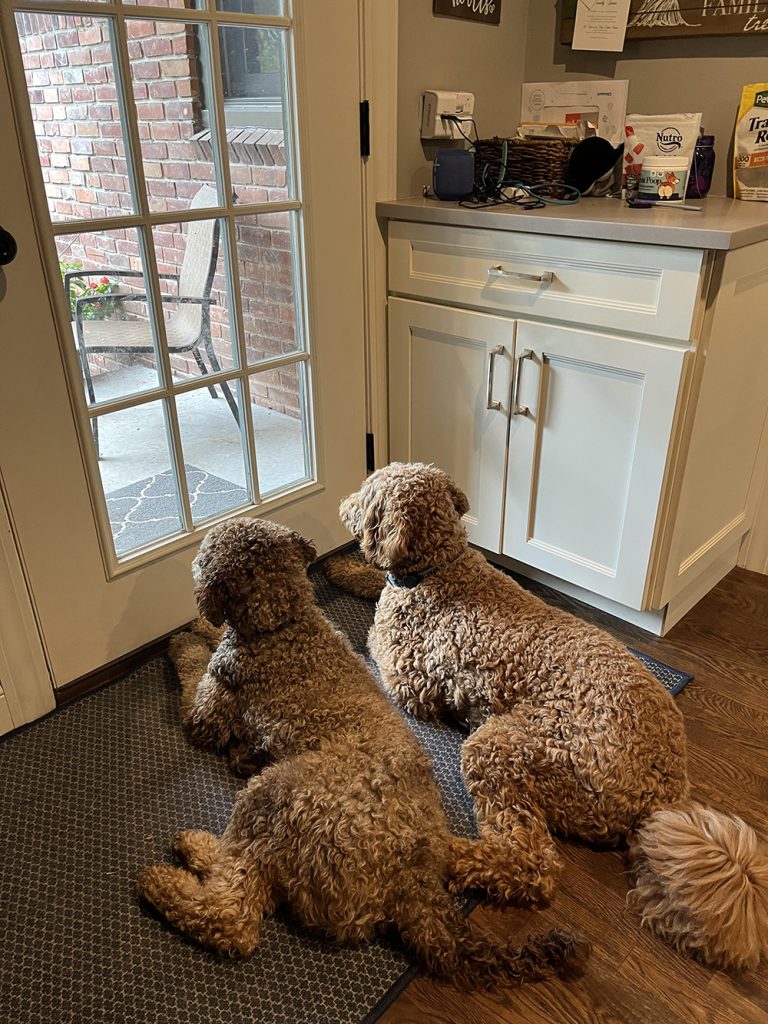 I had to send this to you all to show you what life is like for Riley (formerly Iris). She and our other Doodle, Kobe, are pretty much together at all times. She has filled out a bunch patrols the perimeter of our yard like she owns the place. She is still a little reserved but is more willing to stop by for a scratch than she was before. She has bonded faster with the men in the house (much to the chagrin of my 14 year old daughter) and is happy to jump into my lap when I sit down.
We love her. We weren't prepared for the full time shenanigans of two dogs around two years old, they rough house and play almost all the time.
Here I got them sitting still next each other (she's the one in the left). Thank you for bringing her to us.
Want to help make a difference?
Your donation is vital to our mission to sustain the first no-kill shelter in the City of Detroit and aid in the rescue, rehabilitation and rehoming of the abused, abandoned and homeless dogs.
Make your gift go further with a monthly recurring donation by following the link below.
Donate