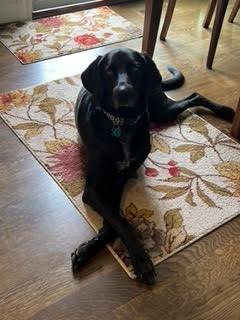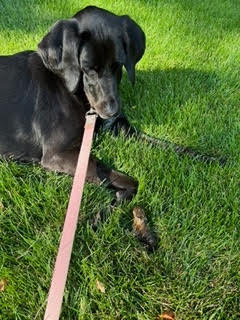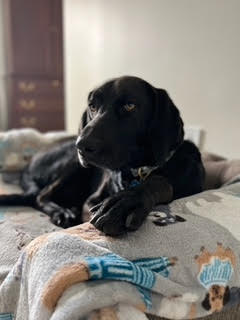 We appreciate everything that you do, and thought we would send a little "pupdate" on Marmaduke – especially when we see you are participating in the Bissel "Empty the Shelters" program again.
We adopted Marm from DDR in February 2021. DDR took a chance and took care of him, and he had some amazing foster parents who fostered him until we adopted him.
We are so glad we did.
Marmaduke is a a big, gentle soul. He is a big boy – (he tips the scales at 85 lbs these days). He beat heartworm (it was tough, but he made it through) and he never complains. He loves to play and makes us laugh every day.
We know you see a lot of sadness, and wanted you to know that what you do really does make a difference.
Want to help make a difference?
Your donation is vital to our mission to sustain the first no-kill shelter in the City of Detroit and aid in the rescue, rehabilitation and rehoming of the abused, abandoned and homeless dogs.
Make your gift go further with a monthly recurring donation by following the link below.
Donate