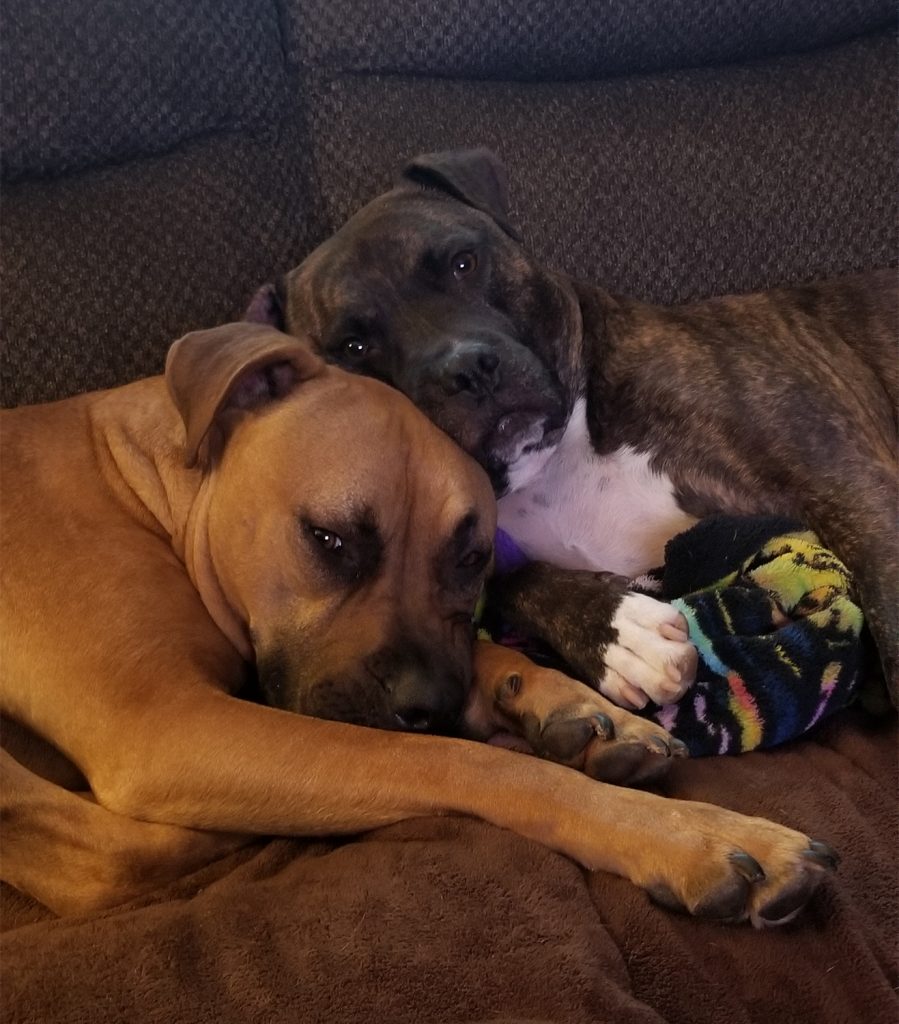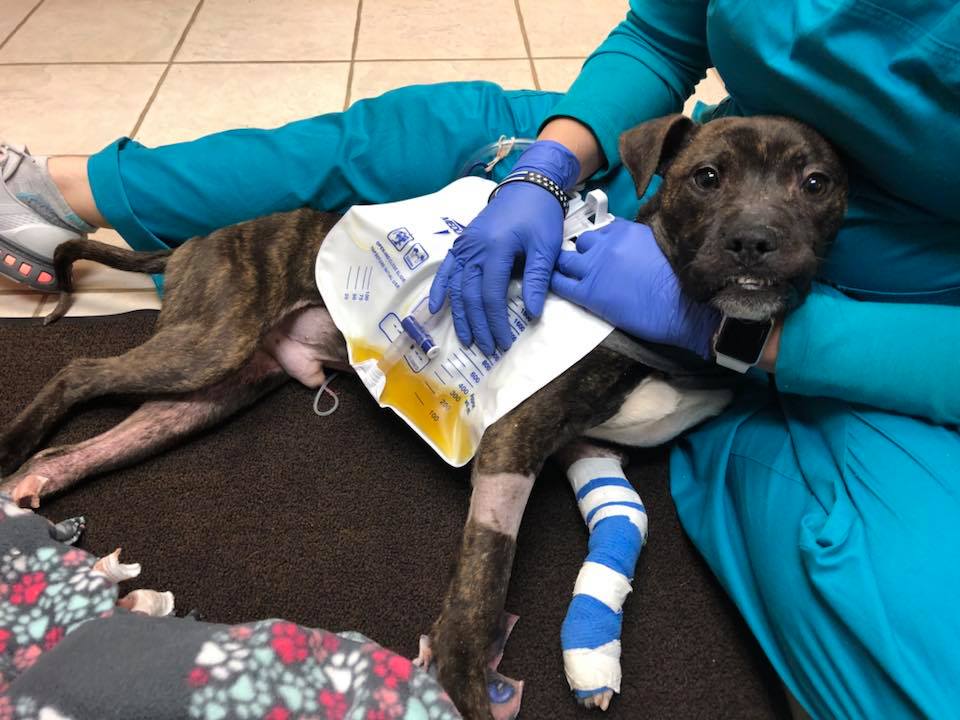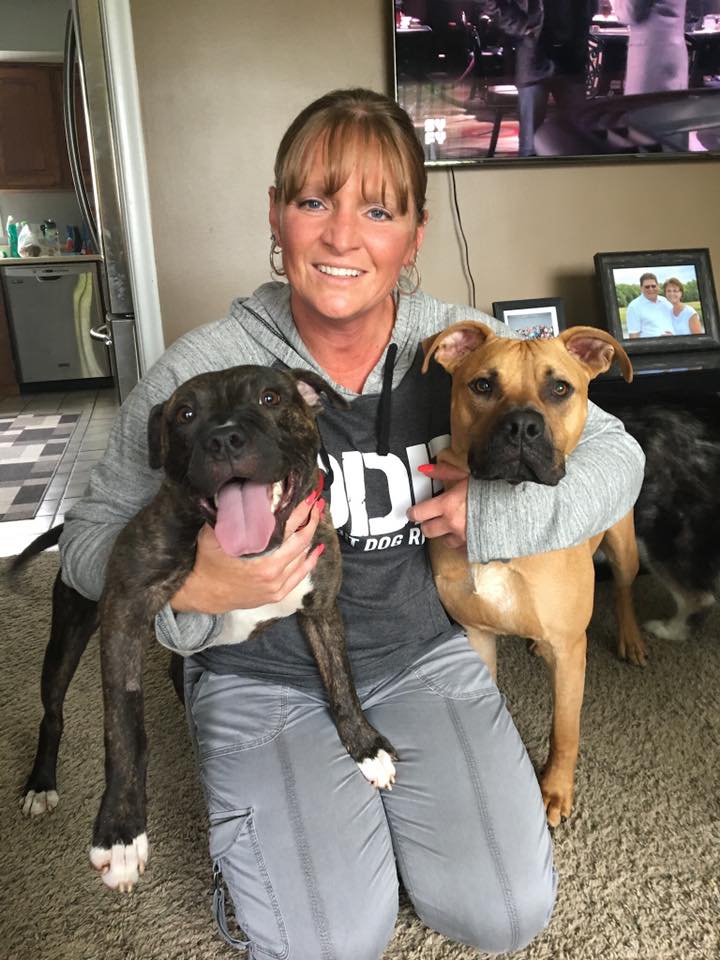 Jason (now Beau – on the left) was rescued and adopted in 2017, while his "brother from another mother" Jeffrey (now Duke) was found mutilated in a park and was rescued, and adopted, in 2018.
What can I say? These boys bring me so much joy and laughter!😍😁 Thank you DDR for all you do ❤ This is Beau(formerly Jason) and Duke(formerly Jeffrey) Brothers from another mother ❤❤
Want to help make a difference?
Your donation is vital to our mission to sustain the first no-kill shelter in the City of Detroit and aid in the rescue, rehabilitation and rehoming of the abused, abandoned and homeless dogs.
Make your gift go further with a monthly recurring donation by following the link below.
Donate