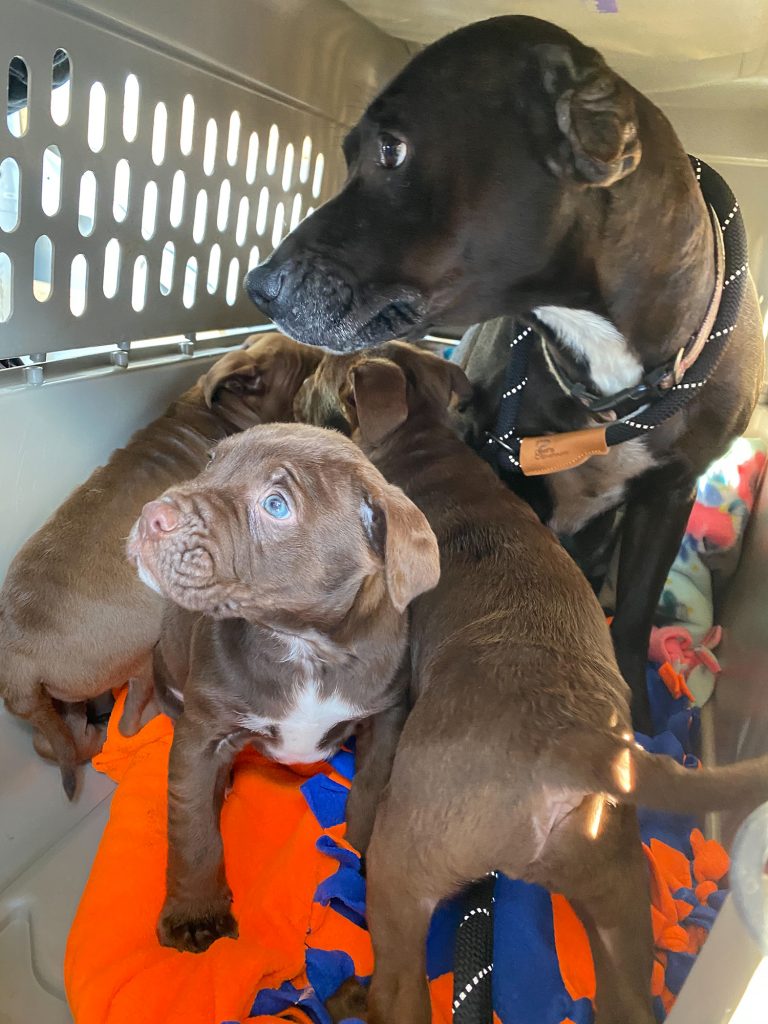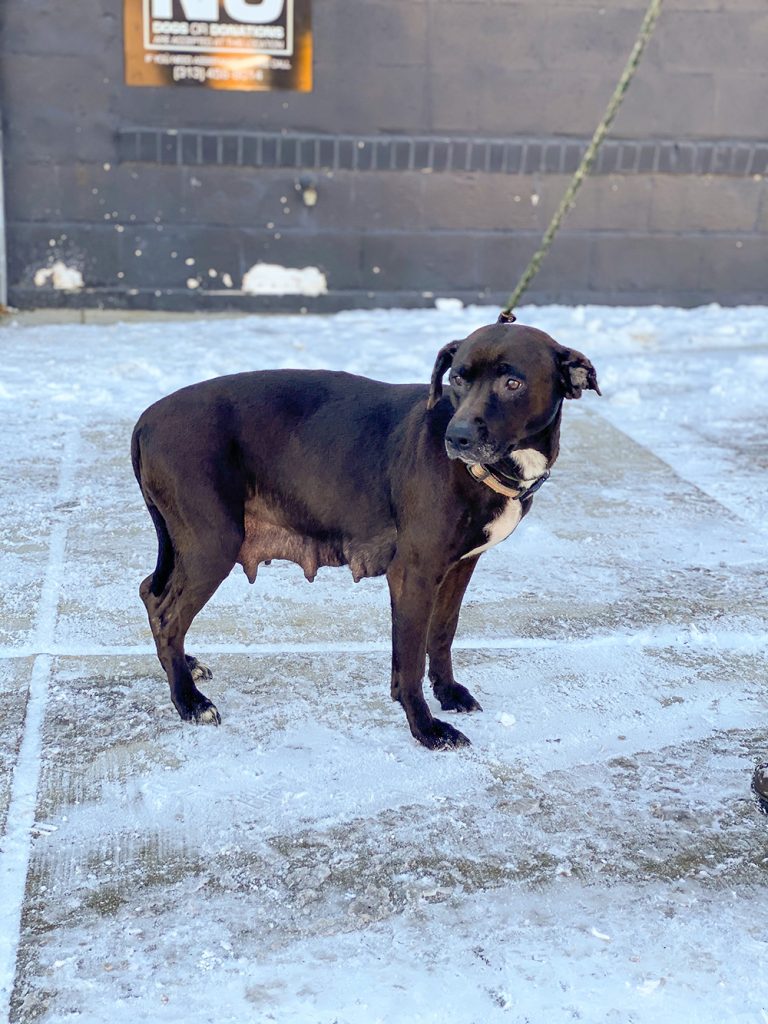 Godiva, and her three puppies, were surrendered to our shelter on a frigid morning by someone who had found them freezing. She and her puppies have all been adopted!
This is excellent organization..I adopted Godiva she is a Great dog!! Thank you for helping fur babies!!
Want to help make a difference?
Your donation is vital to our mission to sustain the first no-kill shelter in the City of Detroit and aid in the rescue, rehabilitation and rehoming of the abused, abandoned and homeless dogs.
Make your gift go further with a monthly recurring donation by following the link below.
Donate