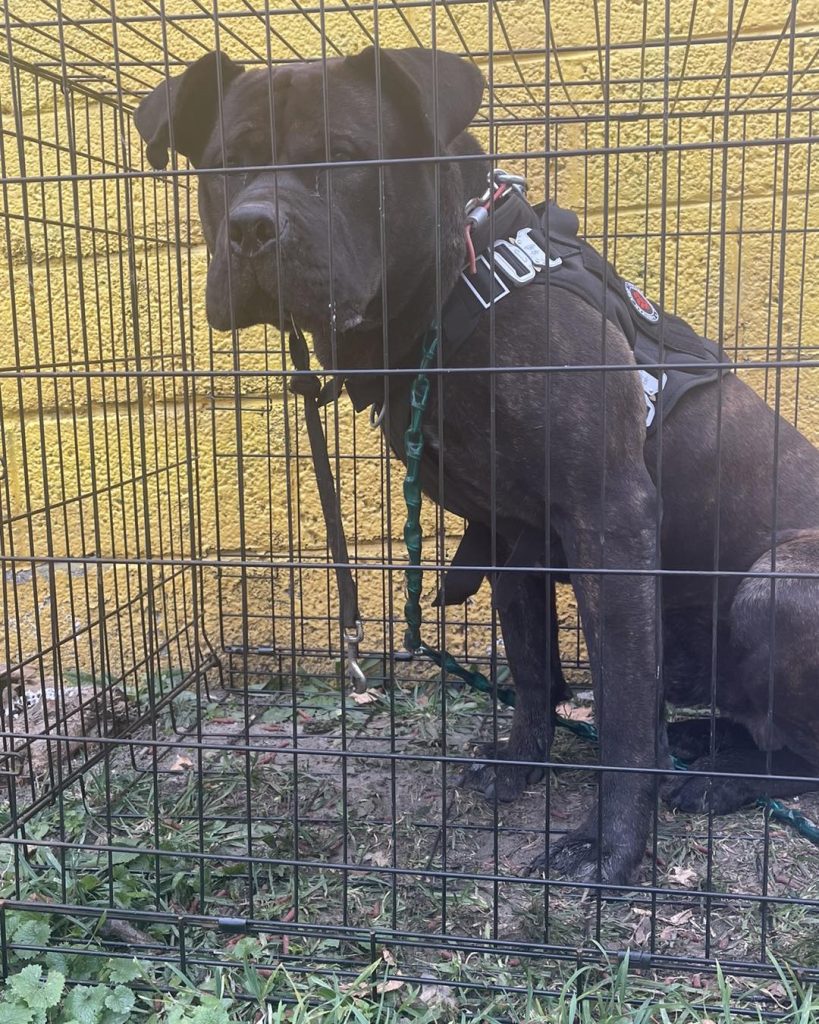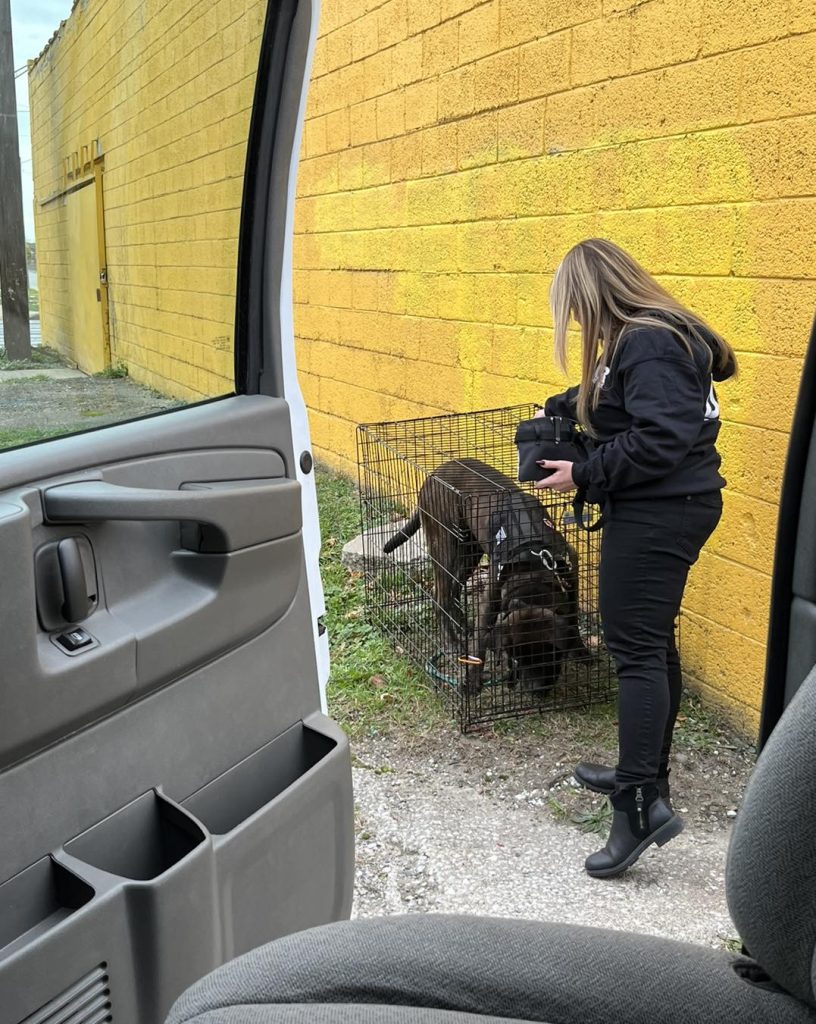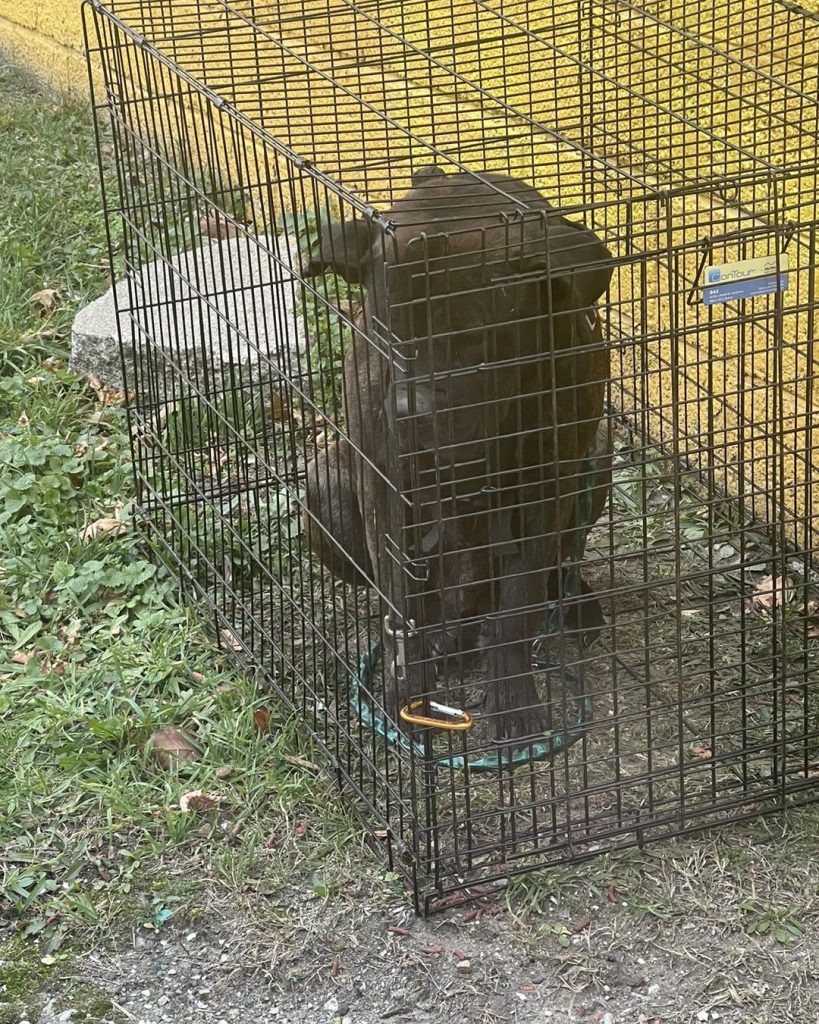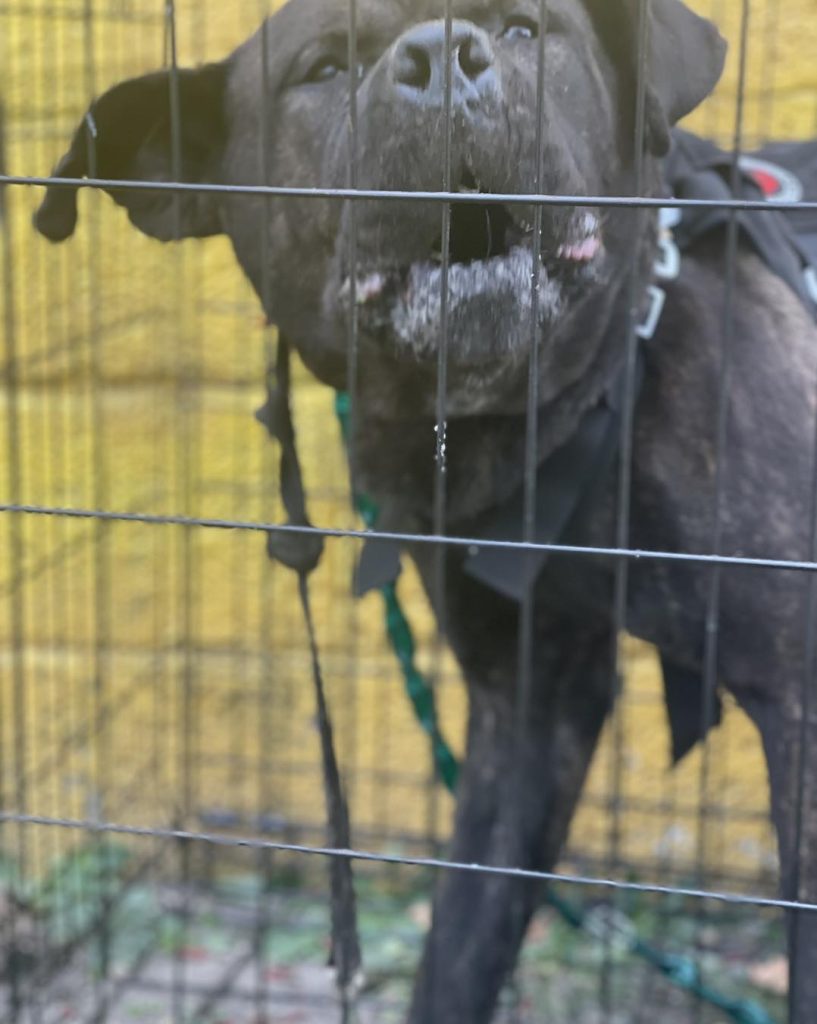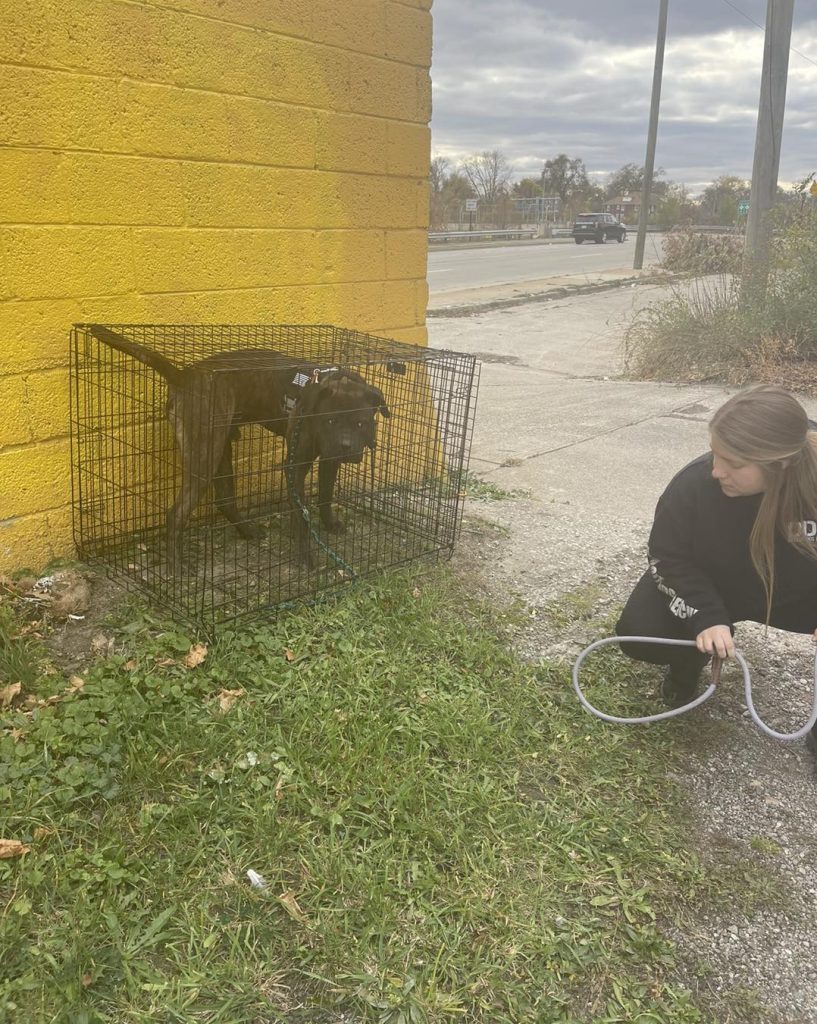 Was this a soldier's dog who went missing?
Yesterday we were alerted to one of the saddest cases we've seen and we're looking for answers. We received a call that a large (and rather angry and scared) dog was abandoned in a bottomless, flimsy crate on the corner of Livernois and the Lodge in Detroit.
When we arrived, the dog was frightened, very cold and doing everything he could to protect to himself. He was so tired. It was heartbreaking.
This scene isn't new, we actually see discarded dogs a lot, but what is new is the dog was wearing a vest with specific Army patches on him. A thick bike chain and lock was attached to the vest and an extremely tight leash was tied around his neck to form a knotted collar.
Kristina and the team insisted that catch poles and the least amount of force was used to secure the dog or we may never gain his trust again. After hours of sitting with him and feeding him, we called in our Director of Training and some muscle from our friends at Detroit Animal Control and we actually secured the bottom of his crate, lifted it into our van, and brought him to our shelter. He was finally out of the cold.
After some cream cheese, he was brave enough to enter the door and a kennel where he found blankets, water, food and peace.
He has no idea what happened to him and why. We are going slow with Commander as we do his stray hold, but we want to know who did this. Are they ok? Is Commander affiliated with a veteran of their family? We are here to help.
The Peppler Agency is offering a $2500 reward to anyone who can help find the person who "dumped" Commander; not to press charges, but to see if they need help too.
Commander's body weight is in excellent condition. He is so shut down and requires special handling. There is more to the story here and we need help.
If you want to help with Commander's basic medical care, special care and boarding please donate here.
Have a tip for us? Please call 313-458-8014
Want to help make a difference?
Your donation is vital to our mission to sustain the first no-kill shelter in the City of Detroit and aid in the rescue, rehabilitation and rehoming of the abused, abandoned and homeless dogs.
Make your gift go further with a monthly recurring donation by following the link below.
Donate