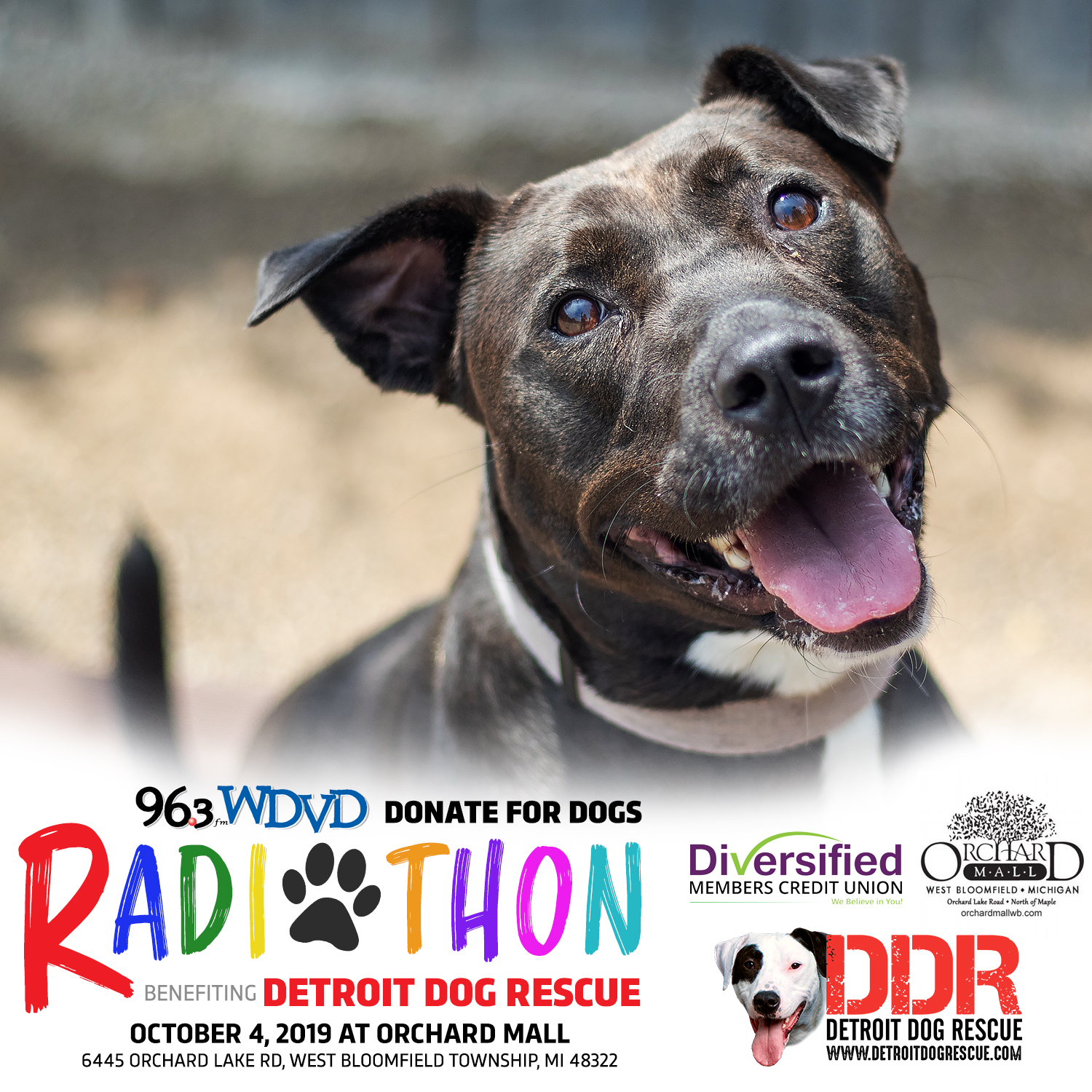 Friday, October 4, 2019
6 a.m. to 7 p.m.
Orchard Mall, West Bloomfield
96.3 WDVD is pleased to present our Donate for Dogs Radiothon! We've teamed with Diversified Members Credit Union and Orchard Mall in an effort to raise funds for the Detroit Dog Rescue.
The Blaine Fowler Morning Show, along with the entire 96.3 WDVD air staff, will be broadcasting live in support of Detroit's first and only no-kill shelter. Tune in for celebrity guests and special incentive offers, or stop by to meet just some of the adorable dogs and puppies that will be available for adoption.
Your contributions will help the DDR complete their all-new, state-of-the-art rescue and recovery shelter.
You can help by visiting www.DDRRadiothon.com right now or by calling (888) 727-9383 on Radiothon day.
Thank you to our Sponsors