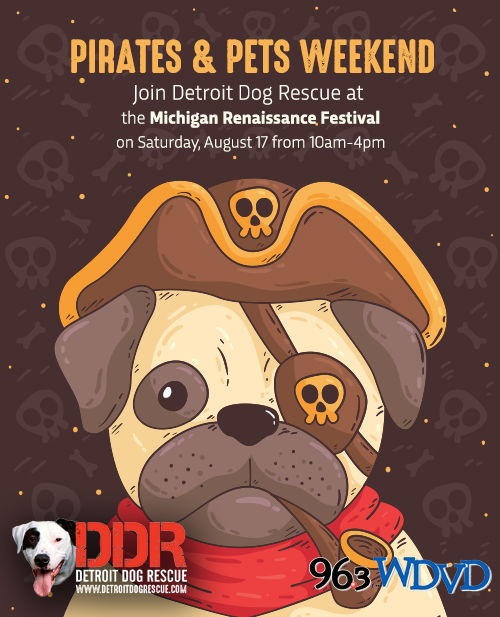 Pirates & Pets Weekend at Michigan Renaissance Festival
Bring your dog & pirate pals for our Pirates & Pets weekend! This weekend will showcase pet rescue groups, pet training demonstrations & contests for dogs. Not only are there activities for your pets, but also for you! Toast your mates & enjoy the finest mead & beer. Download the dog registration form.
Half of pet registration proceeds go to Detroit Dog Rescue.